Gather
The Birthplace of
Out-Of-The-Box Ideas
Hello, big thinking and big thinkers. Presenting two flexible, functional idea spaces. Work. Explore. Discover. Located on the second floor, our Chelsea and Nomad creative spaces can accommodate up to 70 guests. Awash in natural light, these unique spaces offer all the high-tech A/V essentials for connecting and collaborating, inspiring and being inspired.
Groups
Think Bigger
Spark your boldest-ever ideas in our two creative meeting spaces. Spread out, settle in, get fueled for a breakthrough idea.
Big Idea Spaces
Chelsea
Give birth to your team's biggest ideas in this crisp, cool space with built-in A/V equipment and lots of natural light through floor-to-ceiling windows.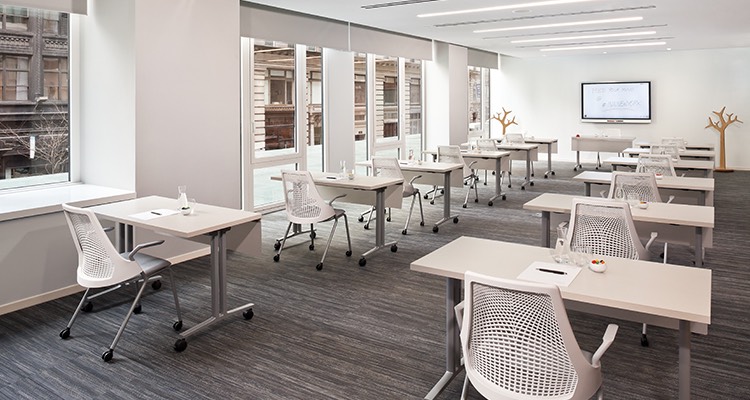 Big Idea Spaces
Nomad
Think of Nomad as a blank slate, ready to spark creativity and corral your team's biggest ideas.